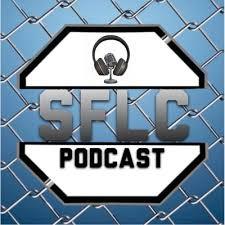 We are back getting you ready for UFC Fight Night Utica next Friday night.
(5:58)Jimmie Rivera (@JimmieRivera135) kicks things off to discuss his upcoming main event with Marlon Moraes next Friday night.
(22:34)Jose "Shorty" Torres (@ShortyTorres125) joins Ryan Sprague and Mike Pendleton to discuss his long-time-coming UFC debut against Jarred Brooks on very short notice. The flyweight matchup will kick off the action in Utica on UFC Fight Pass.
Brought to you by Teststripz.com - Managing diabetes is your business, Making it affordable is theirs. Sell your extra, unused diabetes supplies for up to $50 per box and support a worthy cause! Visit Teststripz.com or call (855)787-4791 (855-STRIPZ-1) A+ rating from the BBB 5-years running.
Dependable Solutions - Innovating the future of YOUR small to medium sized business since 2012. It's 2018, if you are not accepting credit cards, you're losing money, plain and simple. Learn how you can save 40% to 60% on your overall credit card processing bill by going to dependable-solutions.net
Follow the show on twitter @SFLCPodcast
Mike Heck @MikeHeck_JR
Ryan Sprague @MMAPupil441
Mike Pendleton @MP2310
Subscribe on Apple Podcasts for FREE -> itunes.apple.com/us/podcast/sports-fan-like-conduct/id805798918?mt=2
Rate & Review!
Plus, help us out by checking us out on Patreon. Want to be a part of the show? Want to interview a fighter with us? Custom made intro music? Exclusive content? Support the show by going to patreon.com/sflc