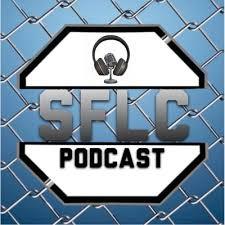 It was quite the weekend in MMA and for the UFC. We are joined this week by Lauren Murphy (@LaurenMurphyMMA) who is coming off of her big win at the TUF 26 Finale over Barb Honchak on Friday night. It was a great chat with Lauren who opened up about a lot of things.
Brought to you by: Dependable Solutions - Innovating the future of YOUR small to medium sized business since 2012. It's 2017, if you are not accepting credit cards, you're losing money, plain and simple. Learn how you can save 40% to 60% on your overall credit card processing bill by going to dependable-solutions.net
*Purchase the Ric's Picks theme from The MMA Hour for $1.29 and proceeds will support Water4 and Fight For the Forgotten. itun.es/us/XCwwlb?app=itunes
Follow the show on twitter @SFLCPodcast
Mike Heck @MikeHeck_JR
Subscribe on Apple Podcasts for FREE -> itunes.apple.com/us/podcast/sports-fan-like-conduct/id805798918?mt=2
Rate & Review!
Plus, help us out by checking us out on Patreon. Want to be a part of the show? Want to interview a fighter with us? Custom made intro music? Exclusive content? Support the show by going to patreon.com/sflc