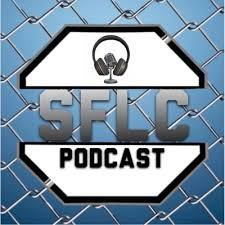 It's a Titan FC Tuesday on the show as we are joined by new champions Kurt Holobaugh (@KurtHolobaugh), who defeated JZ Cavalcante for the interim lightweight title, and Jose "Shorty" Torres (@ShortyTorres125) who defeated Farkhat Sharipov to become the company's first simultaneous two division champion at Titan FC 44. Both guys state their claim for a call-up to the UFC, while Torres also gives an update on his hand and being contacted by the UFC for an opportunity, just not the one he was hoping for.
Sponsored by: USKA fights, mark your calendars for the next big show on July 15th, from the Econo Lodge in Allentown, PA. Main event is a professional Muay Thai bout between Justin Greskiewicz and Ben Pride. Get your tickets and more info at USKAFights.com
Dependable Solutions - Innovating the future of YOUR small to medium sized business since 2012. It's 2017, if you are not accepting credit cards, you're losing money, plain and simple. Learn how you can save 40% to 60% on your overall credit card processing bill by going to dependable-solutions.net
Check out the latest article from Steve Dunn who was in Dallas for the event: 'UFC 211: 8 things you didn't see on TV' at this link -
sflcpodcast.com/articles_ufc-211.html
Follow the show on twitter @SFLCPodcast
Mike Heck @MikeHeck_JR
Ryan Sprague @MMAPupil441
Follow the show on Facebook (search SFLC Podcast)
Subscribe on iTunes for FREE itunes.apple.com/us/podcast/sports-fan-like-conduct/id805798918?mt=2 Rate & Review! We appreciate the support!