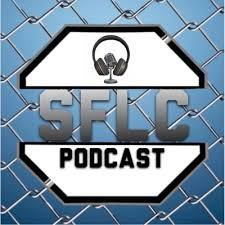 Three guests on the show, all with upcoming fights in the Octagon. We kick things off with Vinc Pichel (@FromHellPichel) who will take on Joaquim Silva on Jan. 27 at UFC on FOX 27 in Charlotte. What a debut he had on the show!
We are then joined by Rob Font (@RobSFont) who will open up the UFC 220 main card in Boston against Thomas Almeida next Saturday night.
And we round out the interviews with Calvin Kattar (@CalvinKattar) who will take on Shane Burgos in a huge featherweight matchup at UFC 220 next weekend.
Brought to you by Teststripz.com - Managing diabetes is your business, Making it affordable is theirs. Sell your extra, unused diabetes supplies for up to $50 per box and support a worthy cause! Visit Teststripz.com or call (885) 787-4791 (855-STRIPZ-1) A+ rating from the BBB 5-years running.
Dependable Solutions - Innovating the future of YOUR small to medium sized business since 2012. It's 2018, if you are not accepting credit cards, you're losing money, plain and simple. Learn how you can save 40% to 60% on your overall credit card processing bill by going to dependable-solutions.net
*Purchase the Ric's Picks theme from The MMA Hour for $1.29 and proceeds will support Water4 and Fight For the Forgotten.
itun.es/us/XCwwlb?app=itunes
Follow the show on twitter @SFLCPodcast
Mike Heck @MikeHeck_JR
Subscribe on Apple Podcasts for FREE -> itunes.apple.com/us/podcast/sports-fan-like-conduct/id805798918?mt=2
Rate & Review!
Plus, help us out by checking us out on Patreon. Want to be a part of the show? Want to interview a fighter with us? Custom made intro music? Exclusive content? Support the show by going to patreon.com/sflc